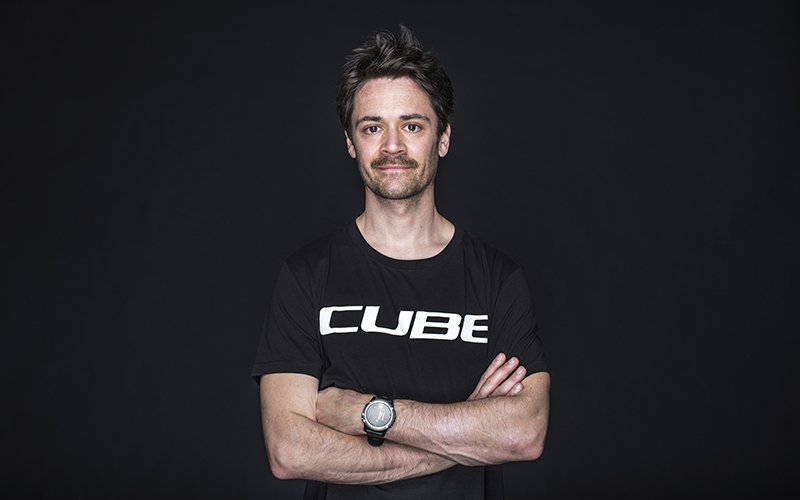 I've been riding CUBE bikes since back in 2008 and have had an active role in developing downhill and full-suspension bikes this whole time. In 2015, I got involved with e-bikes as well. The biggest milestone in our collaboration has to be the creation of a completely new downhill bike, the CUBE TWO 15. My practical experience also comes in handy for CUBE's accessories range.
Multiple podium finishes at the German Downhill Championships are just one aspect of a successful sporting career that began back in 1995. From 2012 to 2016, André competed in the Enduro World Series as a founding member of the CUBE Action Team. In 2013, he won the overall series and finished top of the podium at the first ever German Enduro Championships. This achievement secured him a place in the history books as the first German rider to win two national titles in two different disciplines: downhill in 2008 and enduro in 2014.
His experience and successful career helped him to become a key figure in shaping enduro sport in Germany into what it is today. In his role as test rider for the CUBE Innovation Center, he spends a lot of time biking on different terrains. Since ending his professional enduro career in 2016, André attends selected races as a brand ambassador for CUBE mountain bikes and e-mountain bikes. He also enjoys riding on his home turf in the Vogtland region of Germany.