Is there a better, traffic-beating way of transporting loads around town than the Longtail Hybrid? We don't think so. Its extended carrier accepts two standard bags per side, up to 60kg in weight and has its own suspension system. Bosch power makes light work of any route, and there are optional Eurobox and front carrier adaptors for extra capacity. Practicality for every day.
LONGTAIL HYBRID
Urban mobility for the 21st century: Load-lugging, traffic-beating, Bosch-powered with an easy-to-use hub gear system.
LONGTAIL SPORT HYBRID
Carry whatever you want, wherever you want, with Bosch power assistance and Shimano's super-smooth 10 speed gears.
LONGTAIL HYBRID
WITH BAG AND BAGGAGE
What do you do if you want to get a load across town without using the car? You grab your CUBE Longtail Hybrid with an easy-to-use, stepless hub gear system. Endlessly adaptable, capable of carrying up to 200kg in total and powered by Bosch's smooth and strong Cargo Line motor, it's the greener way to beat the urban traffic and come out on top.
ONE SIZE CONCEPT
---
Dankzij het flexibele one-size-fits-all concept kan deze fiets door iedereen gebruikt worden, ongeacht je lengte. Trek zadel en stuur omhoog of zet ze juist lager. Zo is de fiets geschikt voor berijders van rond 1,60 meter tot 1,90 meter. Dat maakt dit tot een ideale deelfiets; met het hele gezin, buren, vrienden, collega's. Of rijd er alleen zelf op, als het perfecte rijwiel voor alle omstandigheden.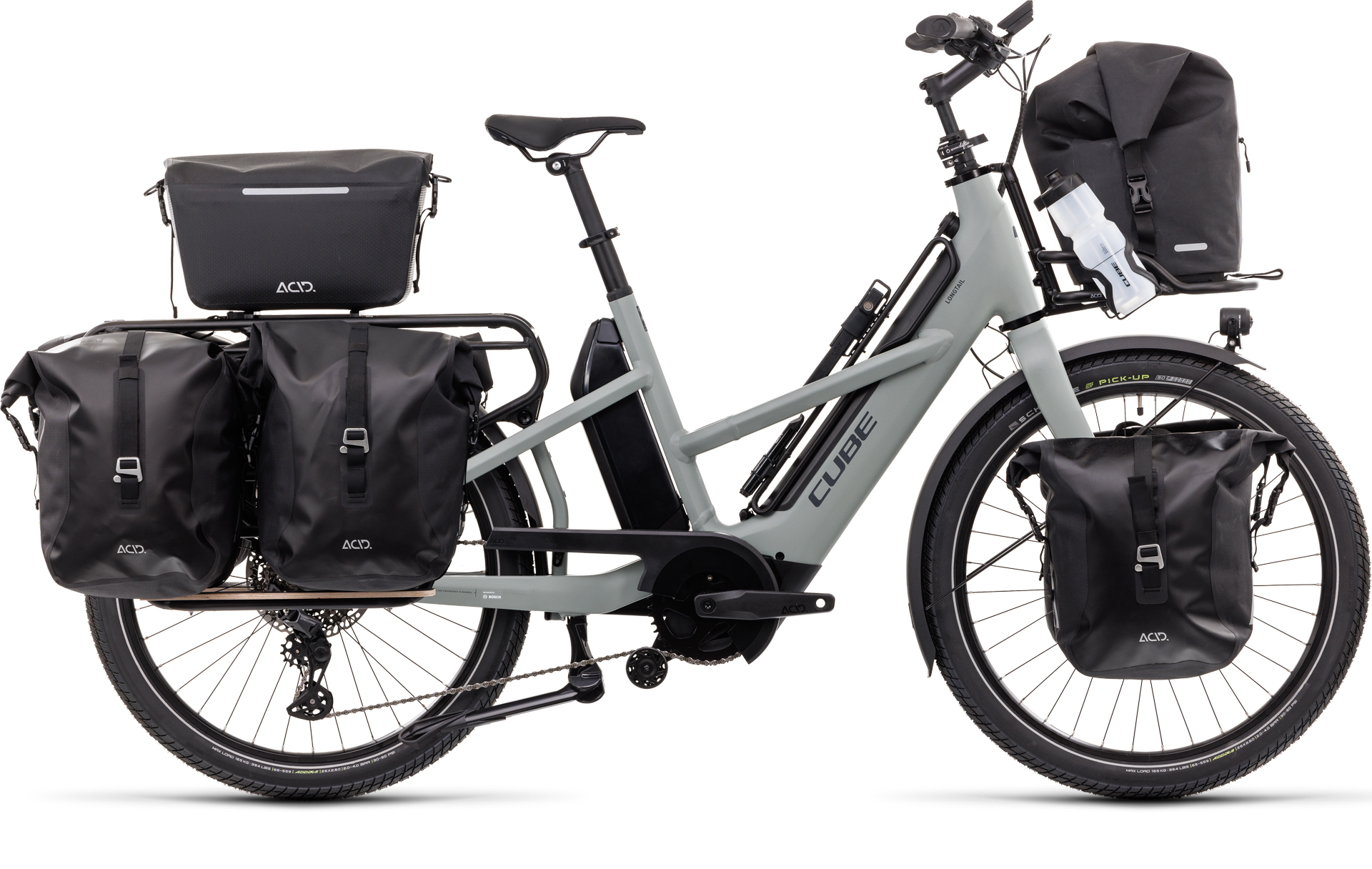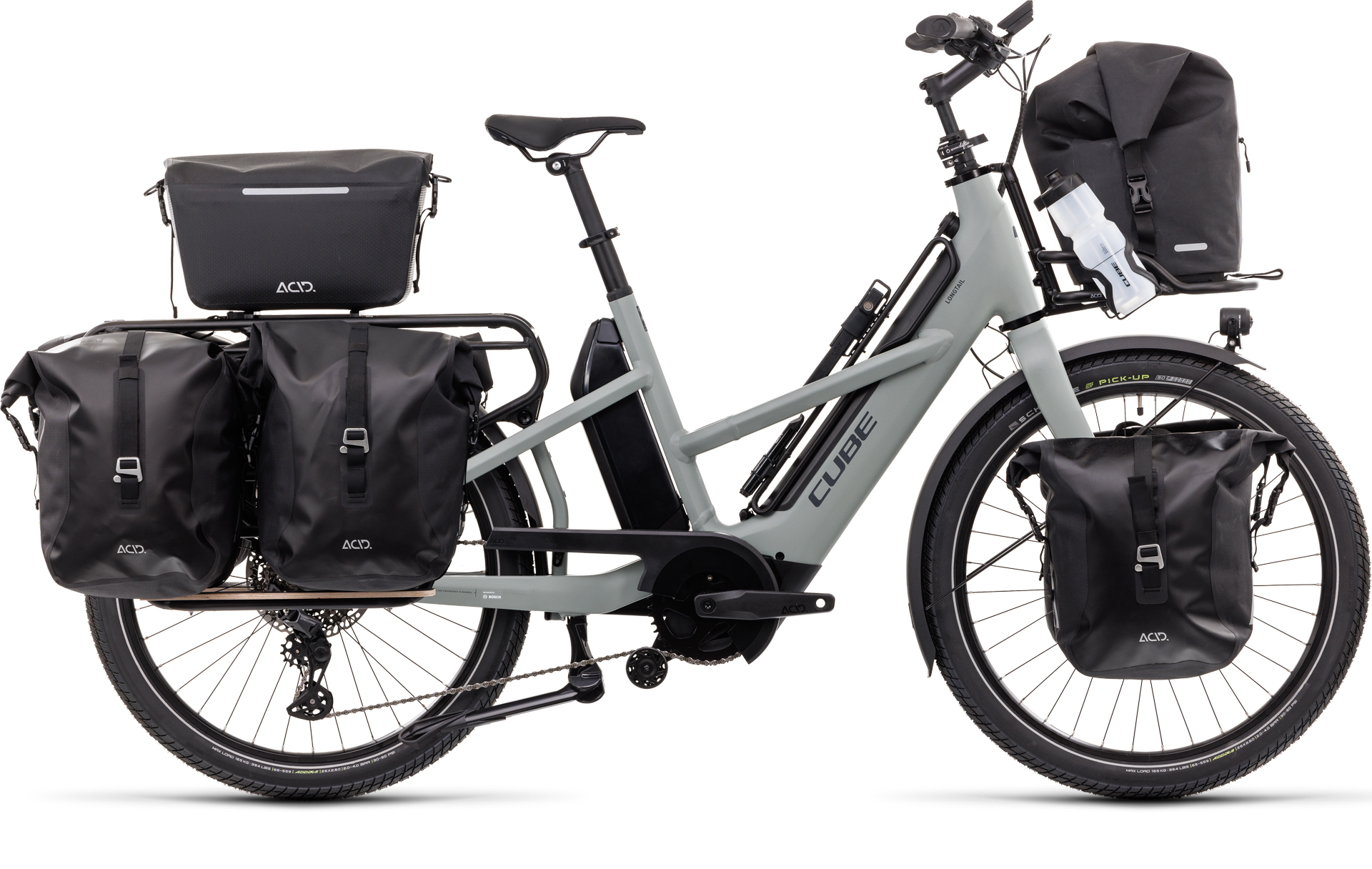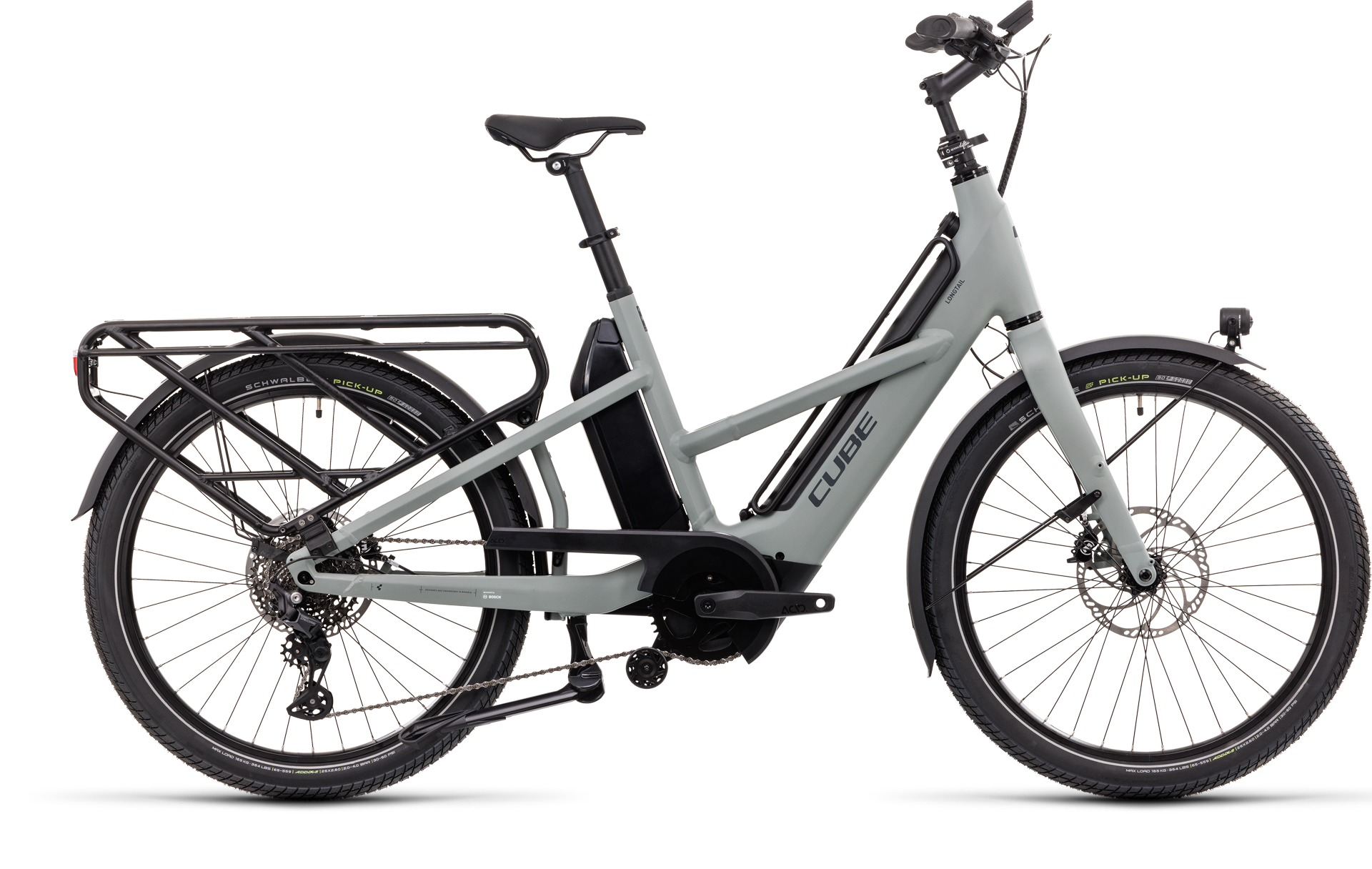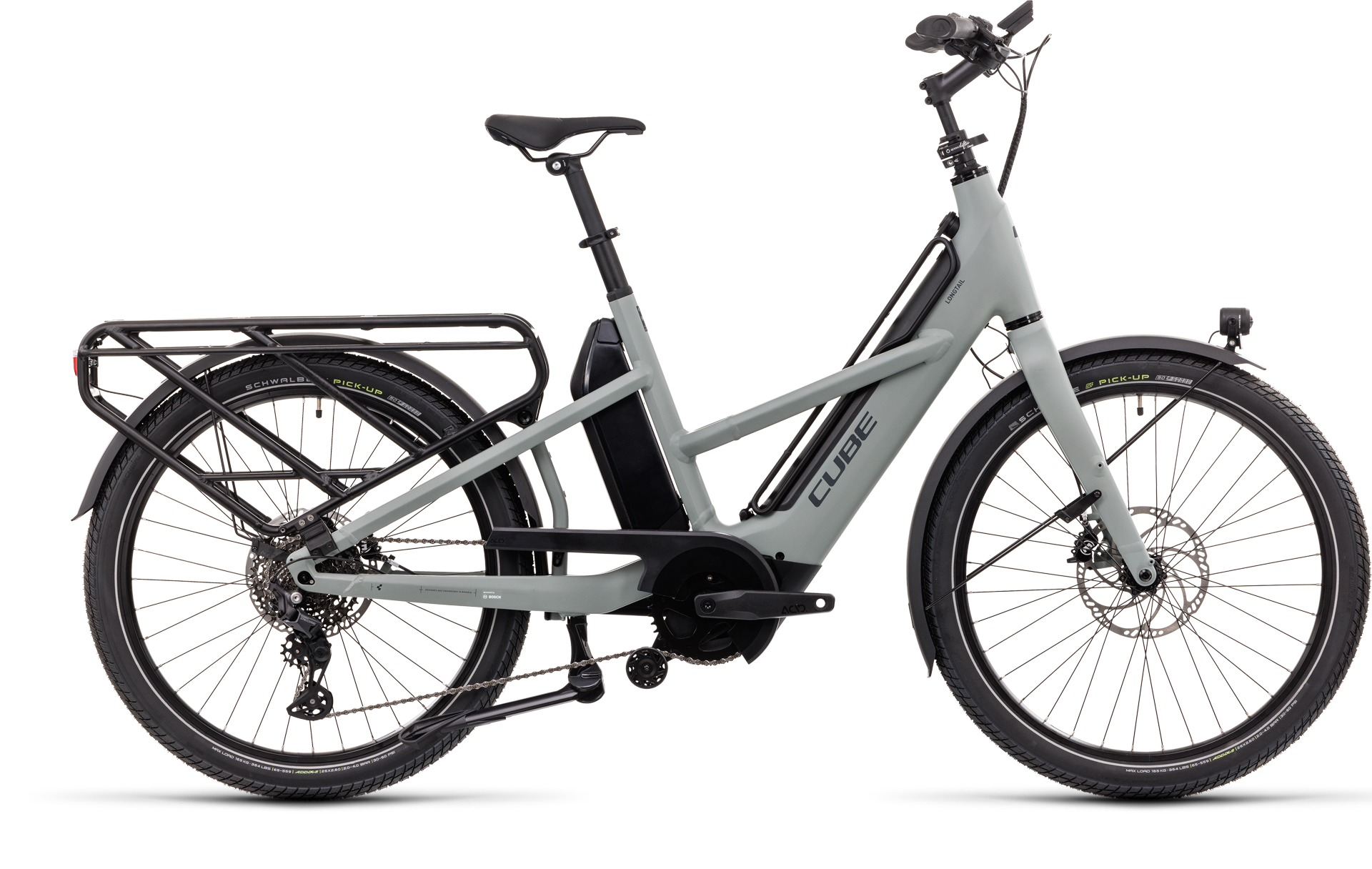 Gain exclusive news about our cargo bikes, and event information directly in your inbox.